Rise Inspired Collective: A meditation and writing space for kindred spirits

Join our Meditation and Writing Space for Kindred Spirits (Like-Minded Individuals*)
*Yes, there is one thing that brings us all together, and that is our writing.
A daily Zoom space to drop in for Meditation and Writing – Every morning at 6:30 a.m. Mountain Time.
That is 8:30 a.m. Eastern and 5:30 a.m. Pacific
Come every day or whenever it works for you.
Although each of you can use whatever form of meditation you practice, I practice Transcendental Meditation (TM). I give a brief overview of the process for the first ten minutes, followed by a 20-minute meditation. Then we go immediately into our writing project of the day for one hour. Each of you has your own project, no need to share, it is just time to get moving forward with it. That is what this hour is for. This is teaching us all to be present and accountable to ourselves and our writing. If anyone has any questions or needs to discuss anything on writing habits, meditation or writing in general, I stay on until our discussion is finished. 
If you are struggling to do your writing,
trying to finish a book, or start one, this is for you!
Being a writer and knowing how hard it is to get to our own writing, I created this early morning writing and meditation practice for myself, to help me get back in the swing of things after my father's passing. Then I opened it up to some of my writing clients. Now, I am opening it up to each of you.
The investment you are making is minimal, but yet it is an investment in your dreams and a way to bring them to fruition.
$27 per month, less than $1 per day.
You can come on any or all days, and you can quit whenever you like.
Just Sign up and Show Up!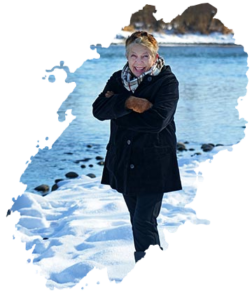 I am a reader, a writer, a creative writing instructor and writing coach, editor and publisher. A mom, a grandmom, animal and nature lover. I hold an MFA from Antioch University Los Angeles in Fiction and Creative Nonfiction and am also a Certified Creative Writing Instructor.
Of all the passions I have, there is one that is always front and center – that is helping writers create the best and most meaningful work possible, and always thinking of new ways to instill good writing practices for writers.
THIS IS ONE OF THE BEST THINGS YOU CAN DO FOR YOURSELF AND YOUR WRITING!

I know how busy everyone is, and that there is so much to do before we can do for ourselves.

With this Writing and Meditation Space for Kindred Spirits, it offers you some quiet time early in the morning just to work on your creative process. Come, join us!